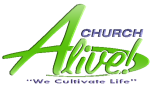 Welcome to Church Alive.

Feel free to look around the website, make yourself at home.
To the left are quick links to help get you started.
Our contact information is available, you are welcome to shoot us an email, call,
or come to church if you need to speak to someone.

Again welcome to Church Alive!