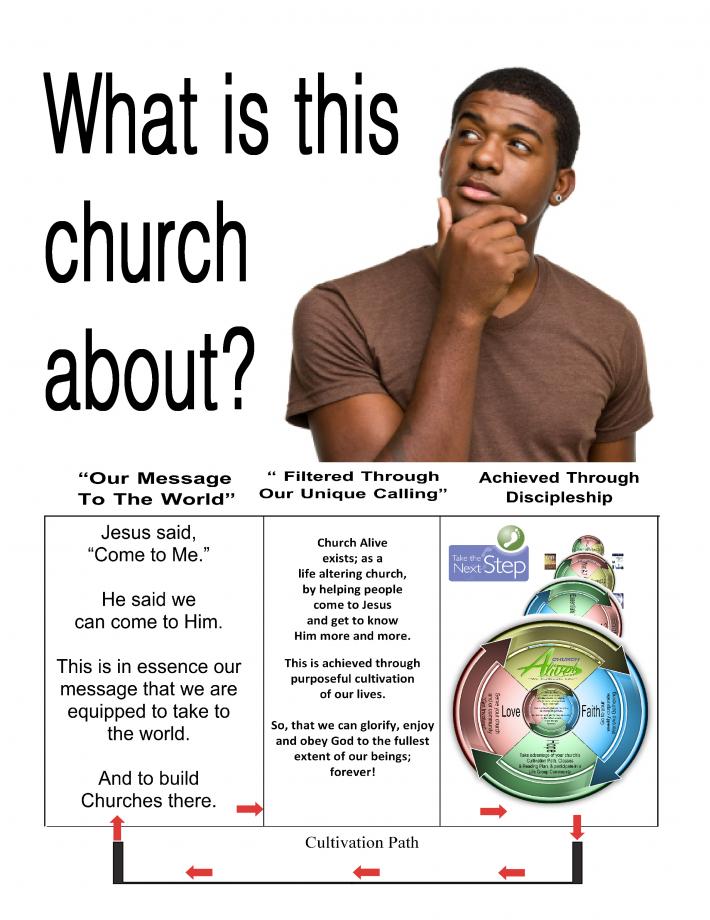 The statement above really sums up Church Alive and our mission / vision.
It embodies the great commandment and the great commission!
Being a life altering church is to be a church which is engaging.
A church that conducts its affairs in such a way
that causes a decision to be made.
It also has to do with going and preaching the good news.
When people hear the message, it does cause a person to rethink things.

We are all about cultivating people.
The word cultivate has an agricultural meaning as well as an academic one.
It's all about refining, growing, and maturing
with special care and attention.
The term is about making disciples and helping to mature them.

Glorifying God is what we are made to do!
It is all about loving God with all of our heart, with all of our soul,
with all of our mind, and with all of our strength.
We love God and allow His love to heal us;
then we are able to love others as we ought to do.
Church Alive will focus on only three areas. There is so much that we can do good, but we must focus on the few things God has called us to do and do them GREAT!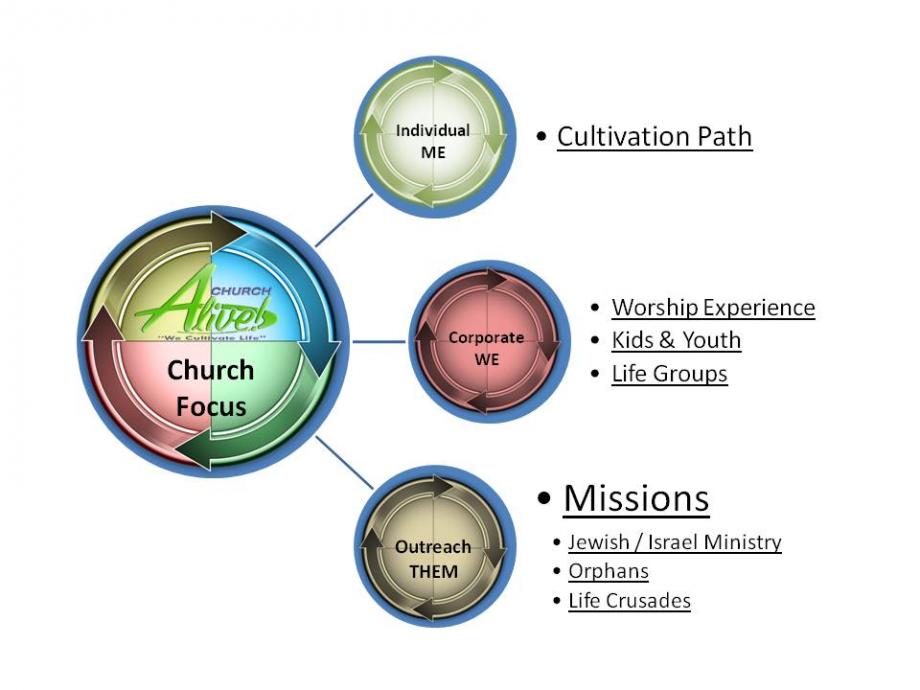 It starts with ourselves, "our temple." We allow the Holy Spirit to work in us. How can we help somemone take a speck out of their eye if we have a board in our own? We have to allow God's love to heal us. We cannot give away what we do not have.
The next area is our church. We through our Cultivation Path, help people for themselves get to know Jesus more and more. We are challenging our congregation to live for Him on a daily bases.
And finally our world missions program. There are many causes in the world to connect with, however we cannot possibly do everything and give to everything, However, there are a few things we will connect with. A few of them are: Ministry to the Jewish people, funds for abandon children to name just two. The second part to our missianry work is Church Alive's outreach ministry the Life Crusades we do. We reach out and bless our community with what we have! Remember Peter toward the poor beggar; "Silver and gold I do not have, but what I do have I freely give. In the name of Jesus get up and walk."
We are going to keep it simple, but powerful.