The Truth of America's Founding
One Day Seminar
The Truth of America's Founding - Your Heritage and Mine A One-Day Seminar

MISSION STATEMENT:

To demonstrate the role of God and the Bible in the establishment of the United States of America and how our American and Christian heritage is intertwined.



WHERE:

Residential Home in Woodway



WHEN:

October 14, 2023 - 10:00 AM to 5:00 PM



Check-In begins at 9:30 am on October14th.

COURSE DESCRIPTION:


Using the Bible, the Mayflower Compact, the Declaration of Independence, the U.S. Constitution and other primary sources you will learn:



- Amazing information from Christopher Columbus' diaries. Why the Pilgrims came to America in
1620. (Hint: it wasn't just for religious freedom.)

-The surprising foundation for American law as stated in the Declaration of Independence.

- Key doctrines of the Constitution that will expose many erroneous modern-day teachings, including
what the phrase "Separation of Church and State" really means.

Modern Day applications: What it would look like if concerned church and community members worked together Constitutionally to protect LIFE, LIBERTY and PROPERTY.

COMMENT FROM SEMINAR ATTENDEE:


The class study has had a profound impact on our Pastor... "He is now posting on Facebook some of the new knowledge he has received. I call that a HUGE success!"



COST: Seminar is FREE. Material Costs have three options:
1. Basic Kit - Student Manual only - $13.00 (required - one per individual or couple) Total due - Individual $25.00, Couple $37.00 (both include lunch).

2. Complete Student Kit (Recommended) - $67.00 (one per individual or couple) - includes Student Manual, DVD and three books. Total due - Individual $79.00, Couple $91.00 (both include lunch)

The Complete Student Kit includes:
Student Manual
DVD Lectures, 2-disk set:
Kirk Cameron - "The Role of Pastors and Christians in Civil Government"
David Barton - "The Threat of Islam to Liberty and Christianity"
Stephen McDowell - "One Nattion Under God"
Pocket Constitution with other founding documents


3. Lunch Cost - $12.00 per person



Let us know your coming or interested!

REGISTRATION and PAYMENT:
Deadline to register: October 1, 2023
Register online with Credit Card or Debit Card at: www.thechurchalive.com
Click on Life University >America's Founding Class and follow instructions.


Directions to location provided on registration.





Register Here!
Please Click the box below!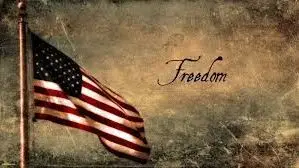 Materials Provided by:




The American View
Contact Us
www.theamericanview.com

4157 Mountain Road #174
Pasadena, Maryland 21122
Mon - Fri, 9am - 5pm EST
Saturday, CLOSED
Sunday, CLOSED
Phone: 1-866-730-9796
Email: info@theamericanview.com